Some time ago I sought some advice, suggestions or maybe that was a way forward for a hawthorn that I had fallen out of love with. A well respected and talented international bonsai artist that I was having a workshop with (another tree as the subject) was asked for his opinion and he described the tree as an ugly pig. Unfortunately he was correct, very correct in fact. While the tree looked OK while in leaf it looked terrible without leaves.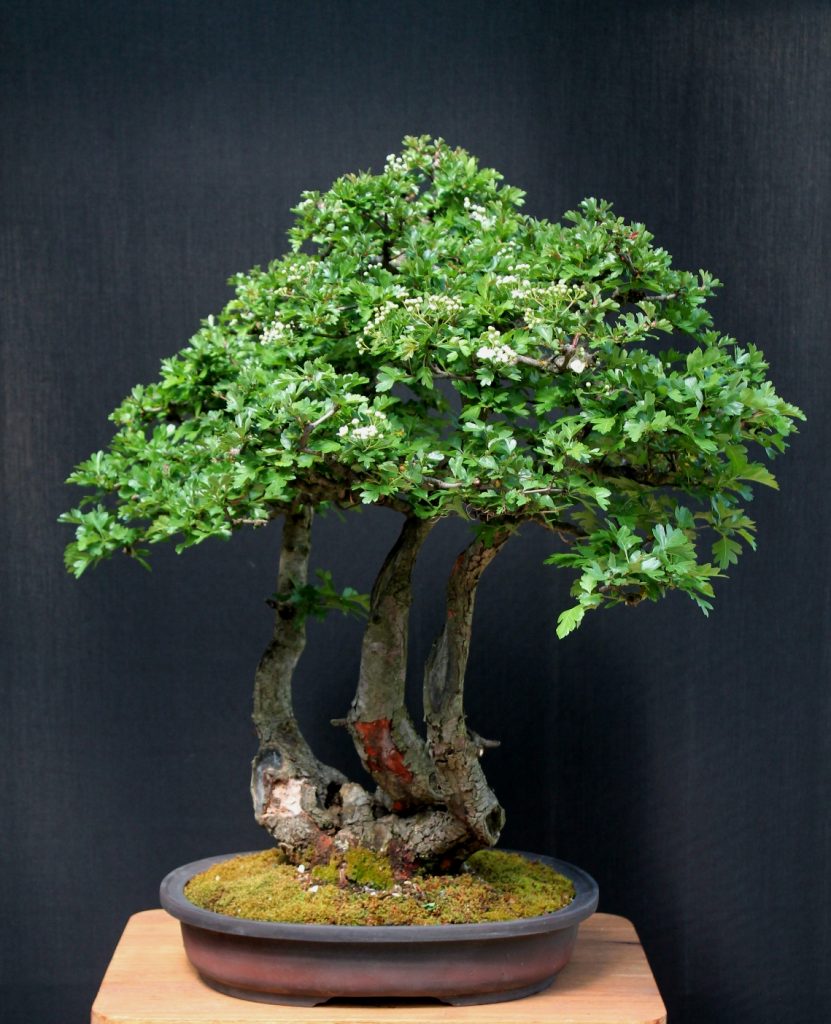 So this is how it looked in 2016 not long before the advice was given. The crown looked OK but the long bare trunks looked a little weird.
Consultation over a refreshing ale led to a radical shortening of the trunks, some additional carving work and a very severe cut. After it was left to grow on and out to regain strength.
This year it was time to continue the transformation by giving some direction to the growth that had occurred on the three trunks and to reduce the growth so that I could see the direction.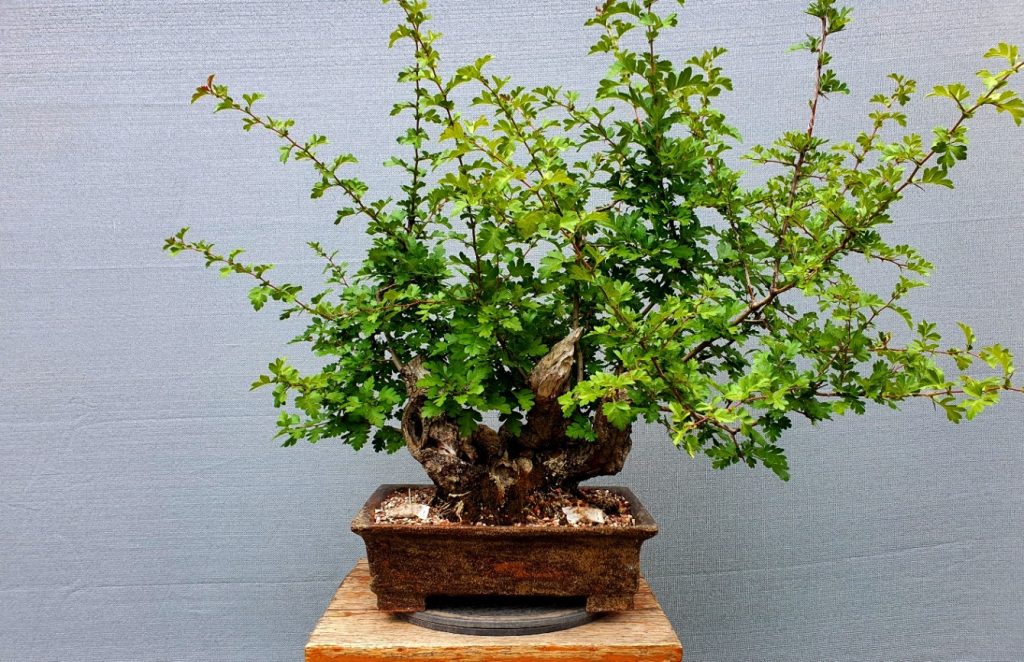 The foliage was wild and woolly and the thorns were sharp but a few cuts got some order in proceedings. I can now see a bright future for this tree and hopefully I will be able to display it in a few years, and if I'm lucky while it is in flower.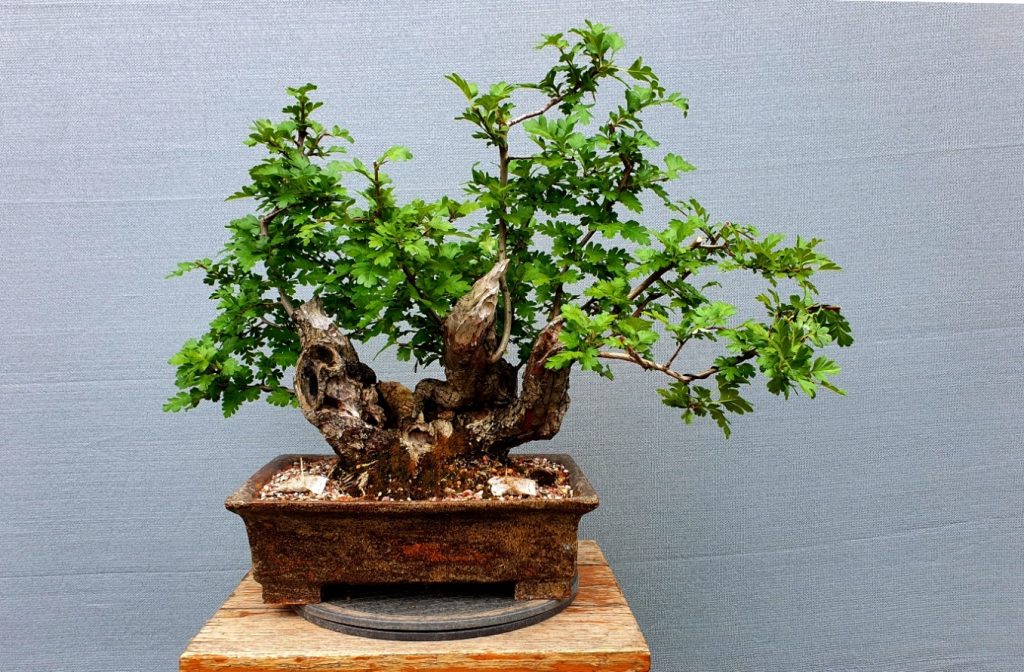 It is still a little bit tall but some additional work after it looses its leaves will put it on the right path. The next update is probably a couple of years away, stay tuned.